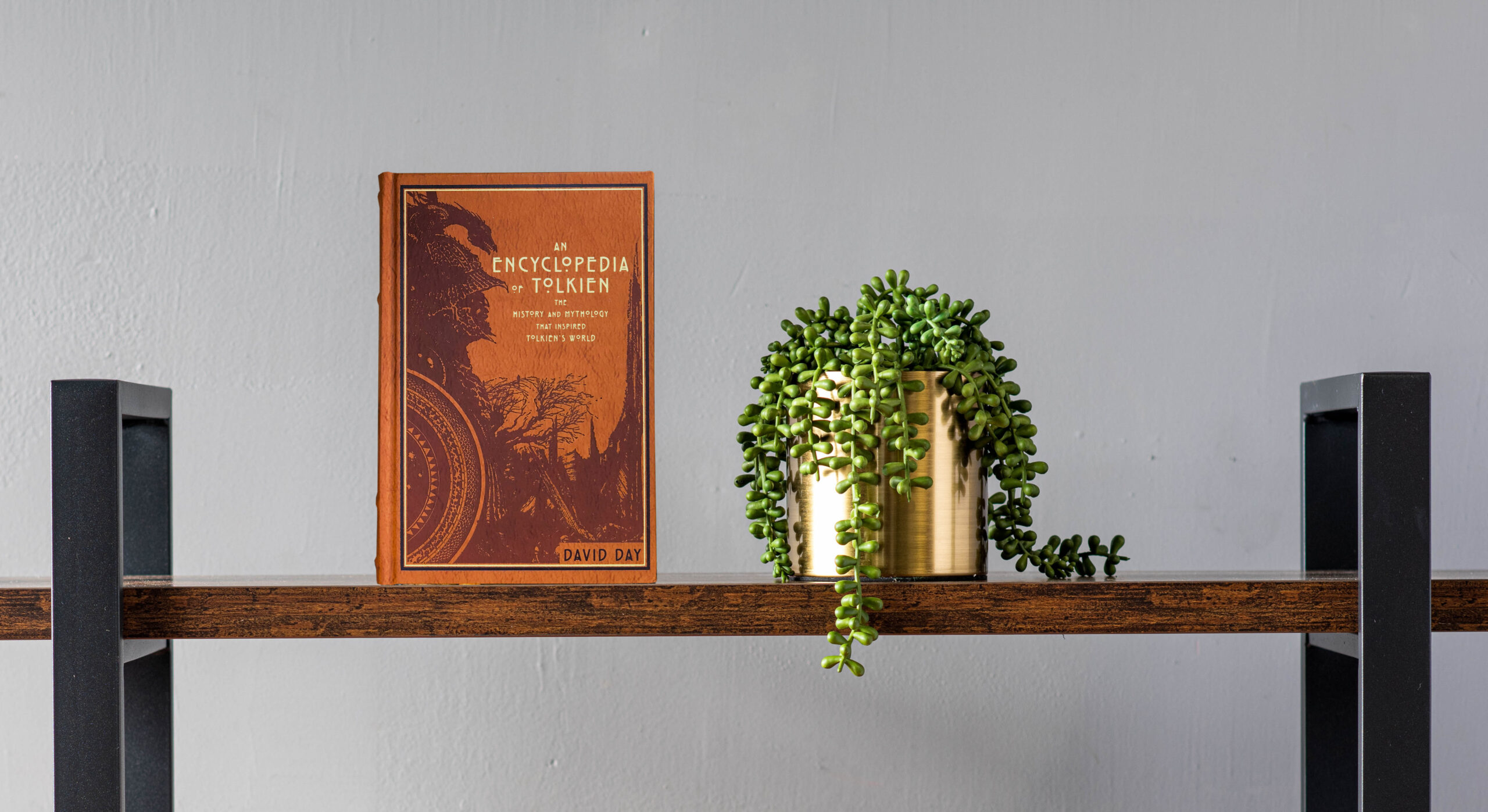 What with that expensive new streaming series and our very own An Encyclopedia of Tolkien, it seems like everybody's talkin' Tolkien today. We'll take you there and back again with these little known stories from the life and work of the Middle-earth master, J.R.R. Tolkien.
Beginning with Beowulf
Beowulf, an epic warrior-vs.-beast poem dating to sometime between the 8th and 10th centuries A.D., is regarded by linguists and literary figures as a foundational text of English, one of the oldest surviving documents in the language that would evolve into what we speak today. The modern and lasting interest in Beowulf is largely thanks to J.R.R. Tolkien. He was a linguistics professor at Oxford University, and in 1936, he delivered an analytical lecture, later published as a book, called Beowulf: The Monsters and the Critics. It spread through literary circles and academia agreed with Tolkien's assessment that it was vitally important to the development of English literature.
Fantastical Language
Tolkien obviously loved Beowulf, and he could even read the baffling-to-modern-speakers version of Old English in which it was written. Both the fantasy elements and language of Beowulf influenced Tolkien to write his own epics loaded with fictional tongues. The Hobbit and The Lord of the Rings were Tolkien's attempt to bolster the mythology of the British Isles, looking to rank alongside the stories of King Arthur and Robin Hood.
Tolkien and C.S. Lewis
J.R.R. Tolkien recognized the religious impact of mythology, that the stories were a way to connect with the universe or a higher power. In his private life, he was a devout Catholic. He was close friends with fellow Oxford professor C.S. Lewis, known for his Narnia fantasy tales and religious writings. Tolkien persuaded Lewis to take up Christianity, although he was a little disappointed when the Screwtape Letters author joined the Church of England rather than the Roman Catholic Church.
Tolkien and Catholicism
Tolkien's cultural identity as a Catholic shaped his life before he even knew that it could. Born to English parents in South Africa, Tolkien's father died when he was an infant, and his mother's wealthy Protestant family refused to provide financial support to Tolkien, his mother, and his brother, when they decided to be Catholic.
Hobbits and Hippies
Even though Tolkien was a widely respected and renowned professor and author representing the prestigious Oxford University, his fantasy books were not taken seriously as literature at first. They sold moderately well to hardcore fantasy fans in the 1930s, '40s, and '50s, but "hobbits," "orcs," "Frodo," "Bilbo," and "Gollum" wouldn't be on their way to becoming household names until the books were discovered and embraced by the 1960s counterculture. Hippies identified with and took cues from hobbits, who wished to have simple lives full of peace, happiness, and creature comforts.
What Might Have Been
Both The Hobbit and its sequels, The Lord of the Rings trilogy, rank among the top 20 all-time bestselling works of fiction in the English language. Tolkien likely could've landed one more on that list with The New Shadow. In the 1950s, he started work on a sequel by that name, taking place 100 years after Frodo throws the ring in Mount Doom and Aragorn becomes king. Tolkien took three tries at some opening chapters, but he didn't like his work and put them aside, permanently it would seem.
On a great adventure to acquire some more Tolkien tokens? Then you must seek out An Encyclopedia of Tolkien, available now from Canterbury Classics.